Creamy Potato Salad
Extra mayonnaise and sweet relish give this a deli-style kick that kids seem to love.
Yield: 5 cups (1.3 kilograms)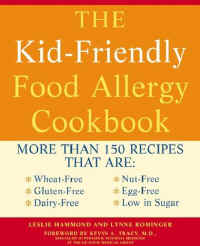 1-1/2 cups (355 grams) mayonnaise
2 teaspoons mustard
Salt and pepper to taste
1/4 cup (60 grams) sweet pickle relish
1/2 sweet white onion, finely chopped
2 celery stalks, finely chopped
2 hard-boiled eggs, chopped small (optional)*
6 medium white potatoes, cooked, cooled, peeled, and cubed
Paprika for sprinkling
In a large bowl combine mayonnaise, mustard, salt and pepper, relish, onion, celery, and eggs. Gently fold in potatoes. Sprinkle with paprika. Cover and refrigerate for at least 2 hours.
*Egg substitute: Use egg-free mayo and omit eggs.
Note: Lactose intolerance and milk allergies are not the same thing! Those with lactose intolerance lack the enzyme necessary to digest lactose (milk sugar) and should substitute dairy with products made from soy, rice, oats, grains, or nuts. Those with milk allergies react to the proteins found in milk and should avoid products with casein milk protein such as dairy-free cheeses.
Source: The Kid Friendly Food Allergy Cookbook by Leslie Hammond with Lynne Rominger
More Than 150 Recipes That Are Wheat-Free, Gluten-Free, Nut-Free, Egg-Free, and Low in Sugar
Buy The Kid Friendly Food Allergy Cookbook in the US - EU
More recipes from "The Kid Friendly Food Allergy Cookbook":
- Chewy Granola Bars
- Tuna-Fish Salad
- Banana Bread